Specializing in unique French hotel barge cruise vacations on the rivers and canals of France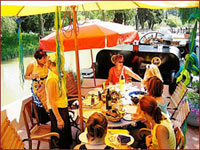 Boutique Hotel Barges is here to help you find the perfect hotel barge cruise for your holiday on France's waterways. We simplify the complex process of choosing from among the many barges offered, matching you to the one most suited to the needs of your family or friends.
Our choice for you, based on 30 years experience cruising the French canals and rivers, is a unique handpicked fleet of owner-run boutique barges. The fact that the owners are either onboard or nearby reflects their commitment to making sure your barge cruise meets your highest expectations. All of our boutique barges are luxurious and offer a high standard of comfort lovingly decorated by their owners with excellent cuisine and fine wine lists.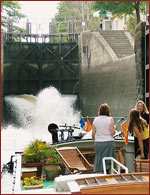 Boutique Hotel Barges is pleased to represent 6 luxury barges on the Canal du Midi, 4 cruising the waterways of the Burgundy, and 2 touring Champagne and the Loire. All regions are rich in cultural treasures, markets and vineyards for your tours.
Our other specialty, since we live in France, is knowing Paris, Provence and other areas where we can recommend favorite hotels, restaurants and not-to-be missed sites.
We are happy to assist you reserving any hotel barge outside our fleet, working with our friends and colleagues in the barge industry.