Specializing in unique French hotel barge cruise vacations on the rivers and canals of France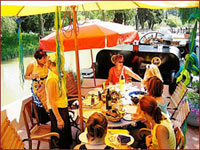 Boutique Hotel Barges, LLC is here to help you find the perfect hotel barge cruise for your holiday on France's waterways. We offer a unique, handpicked fleet of authentic, luxury French canal barges. Our 30 years experience in the canal cruise industry gives us the edge in selecting the best from the many barges available.
We represent only owner-operated barges, that meet our high standards of excellence. Accommodations, comfort, cuisine, wine, and ambiance must be first rate to gain our recommendation.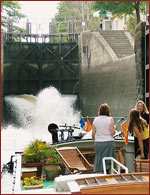 Boutique Hotel Barges offers 12 luxury barges. They cruise on the waterways of Burgundy, Champagne, the Loire and the Canal du Midi. All regions are rich in cultural treasures, markets, vineyards, and historic sites. No matter what your passion, we have a cruise to meet and exceed your expectations.
We have a treasure-trove of suggestions for adventures before and after your cruise. From Paris to Provence, we know the best hotels, restaurants, and not-to-be-missed attractions.
Have a barge in mind that's not on our website? We'll help you in booking any hotel barge outside our fleet.